30 km/h city: fewer accidents in the Brussels-Capital Region
According to Eurocities, the network of Europe's largest cities, the 30 km/h speed limit throughout the Brussels-Capital Region (BCR) is starting to pay off.
On January 1, 2021, the BCR enforced a general 30 km/h maximum speed limit on all the roads of the Capital Region. Unless otherwise specified, drivers must reduce their speed on most major roads.
Five months after the implementation of this policy, encouraging figures show that this approach is a success. An assessment by Brussels Mobility indicated that the average speed of vehicles has fallen by 19% on some parts of the city roads and that the number of accidents, injuries and deaths has decreased compared with the same period in 2020.



Decision in the framework of the Brussels Good Move strategy
The decision was implemented in the framework of the Good Move regional mobility plan of the Brussels Government and it now seems as if the initial overall protest against this plan has since fainted.
Radar figures confirm this conclusion: while the average speed has fallen on the streets where the new 30 km/h rule has been implemented, it also dropped on the streets where higher speed limits are still enforced. For example, the average speed has dropped by 7% on streets where the speed limit is still fixed at 50 km/h.
"The number of serious accidents has dropped significantly", said Brussels Minister of Mobility Elke Van den Brandt. "While it is still too early to draw definitive conclusions, we know from the experience of other international cities that have already implemented this rule that this evolution will continue over time. '30 km/h city' thus is an important step towards a safe and liveable city, with fewer deaths and injuries on our roads".
Advantages for pedestrians and cyclists
During the first three months of 2021, 635 accidents were recorded on the capital's roads, compared with 708 in the last quarter of 2020. The number of serious injuries and deaths also fell, from 38 in the last three months of 2020 to 30 in the first quarter of 2021. The figure for Q1 2020 was 46.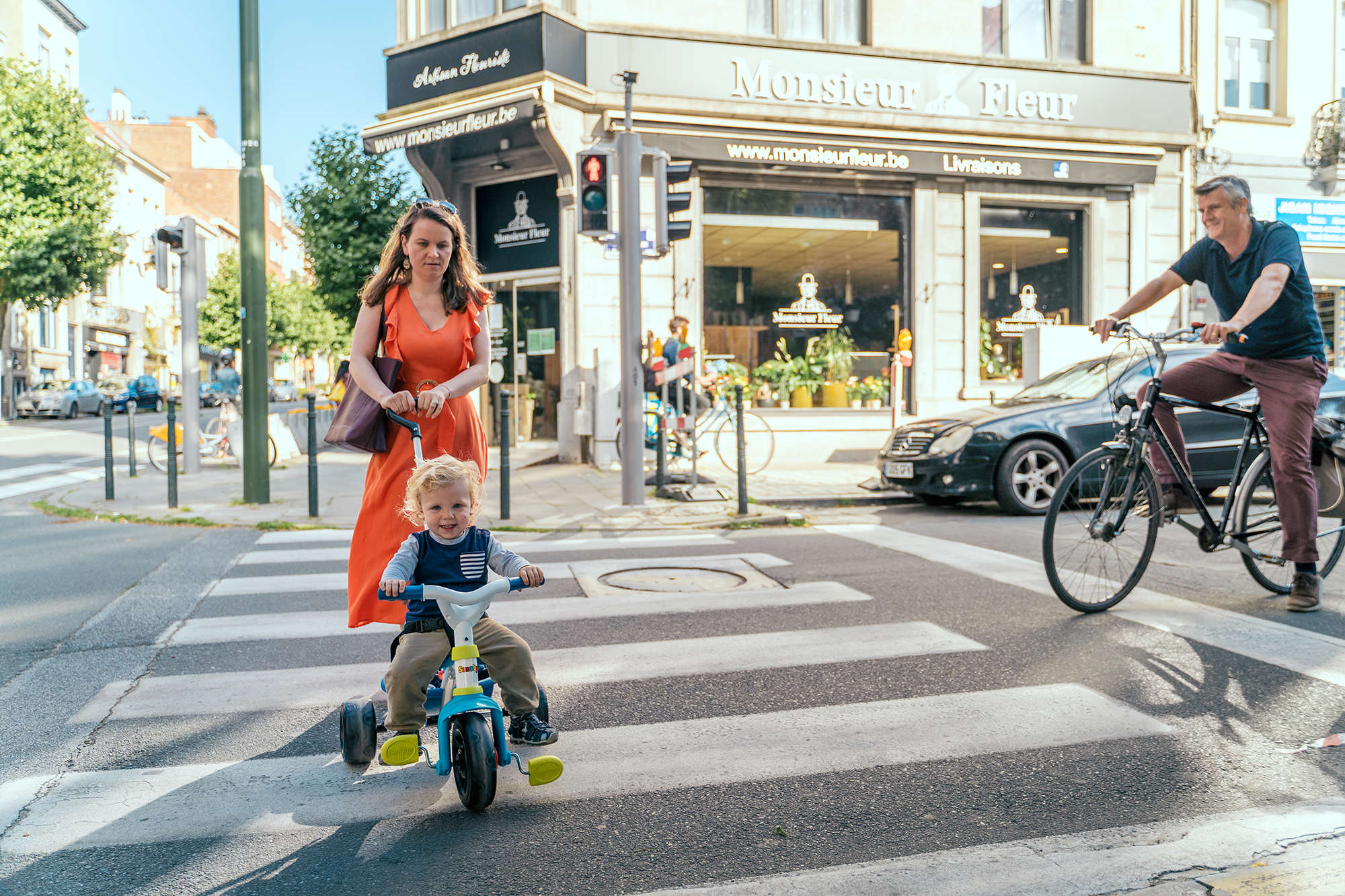 In addition to a significant drop in the number of drivers who were involved in an accident, there has also been a decrease in the number of accidents involving pedestrians and cyclists. This is remarkable given that the pandemic prompted many people to switch to soft mobility for their daily mobility.
Brussels joins a group of Eurocities members that includes Bilbao which have already adopted this approach. The Spanish city recently received the EU Urban Road Safety Award for its strategy which reduced the number of accidents and injuries after enforcing a speed limit of 30 km/h in the city.