Bourse/Beurs project: the rehabilitation of an iconic Brussels site
The Bourse/Beurs project, which was selected in the framework of the 2014-2020 ERDF programme, will focus on the rehabilitation of the Brussels Stock Exchange by 2023. On 19 February 2020, the plans for the future of this iconic Brussels building were presented to the press.
The doors of the Brussels Stock Exchange will swing open again by 2023 after an in-depth renovation. During a press conference on 19 February 2020, Philippe Close, the Mayor of the City of Brussels, reaffirmed the city's desire to give the building back to the people of Brussels and incorporate it in the city's public space.
| | | |
| --- | --- | --- |
| Belgian Beer World will give a fresh impetus to the centre of Brussels, while underscoring the heritage and tourism appeal of our city centre and Region. |   | Impression of the renovated Stock Exchange |
With its decision to upgrade this iconic, 12,000 sqm site, the City of Brussels has chosen to give the Exchange a new lease on life as well as a new use. The building's nave will be transformed into a public gallery and the façades and the Bruxella 1238 archaeological site renovated. The building will also put Belgian beer brewing expertise and craftsmanship in the spotlight with a multimedia experience centre on the first floor and a panoramic rooftop bar. Finally, the new Bourse will also have a public space, an exhibition gallery, a restaurant, meeting and co-working spaces, and a conference venue.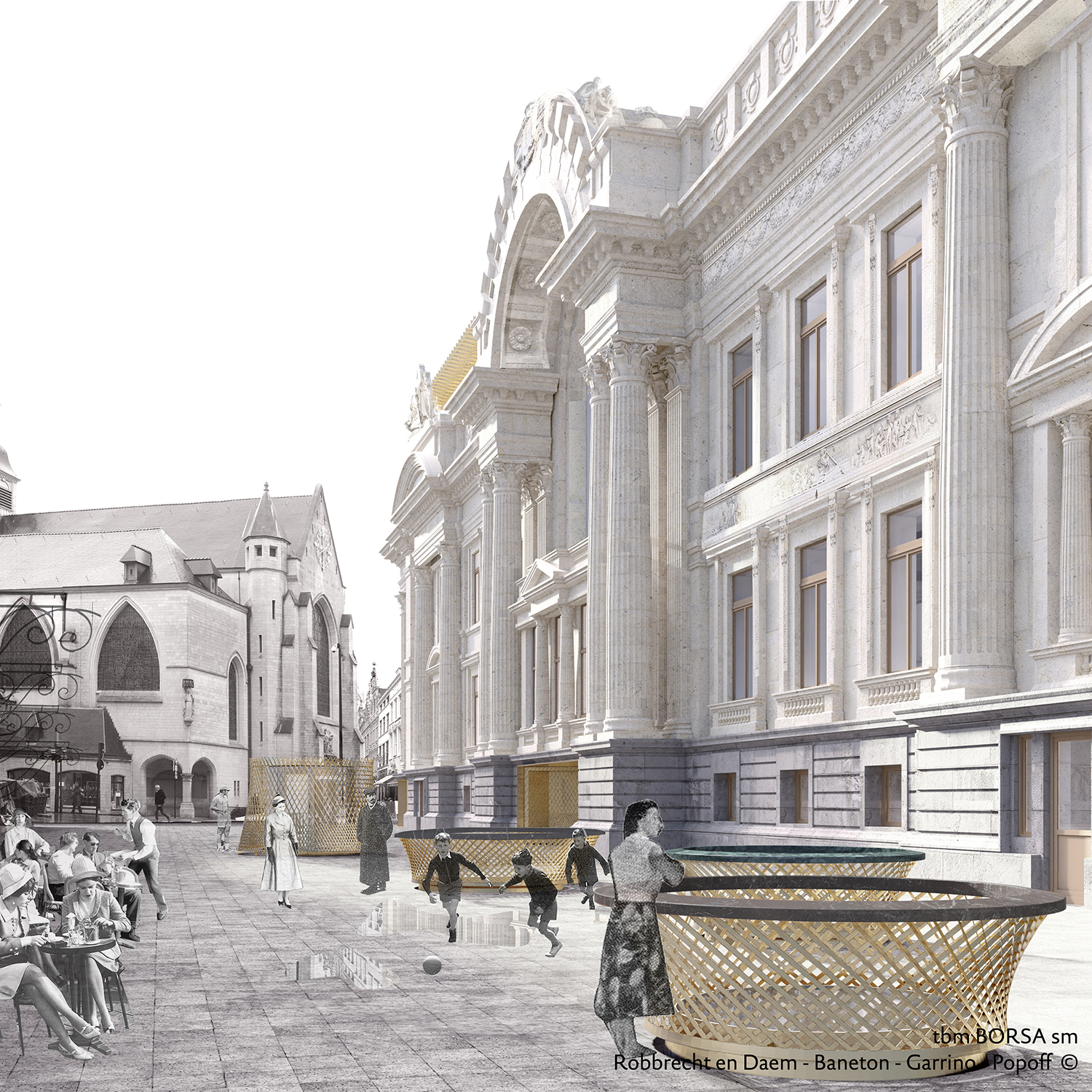 With the support of the Brussels-Capital Region and the ERDF
The Bourse/Beurs project is in keeping with the wishes of the Government of the Brussels-Capital Region and European investment criteria. As such, it was selected for the 2014-2020 programme of the European Regional Development Fund (ERDF). The investment is designed to support Brussels entrepreneurs and promote the emergence of new projects. The new cultural, tourism and commercial centre will also have a leverage effect.
This huge project, which has an estimated total budget of more than 42 million euros of which 7.2 million euros will be financed by the ERDF, includes a private partnership with Belgian Beer Experience. More than 40 breweries will have a presence in the building. The project will also create 40 jobs.
The renovated Exchange, which combines a historical building with Belgian beer, which is recognised as UNESCO intangible heritage, will become a new central meeting place and an authentic destination in the city!