"Youth is Future, Youth is Europe": the Assembly of European Regions organises its annual Summer Academy
The Serbian city of Novi Sad hosted the Summer Academy of the Assembly of European Regions (ARE) from 1 to 5 July. Once again, the Brussels-Capital Region (BRC) accepted the invitation, actively contributing to this annual platform for exchange of experiences.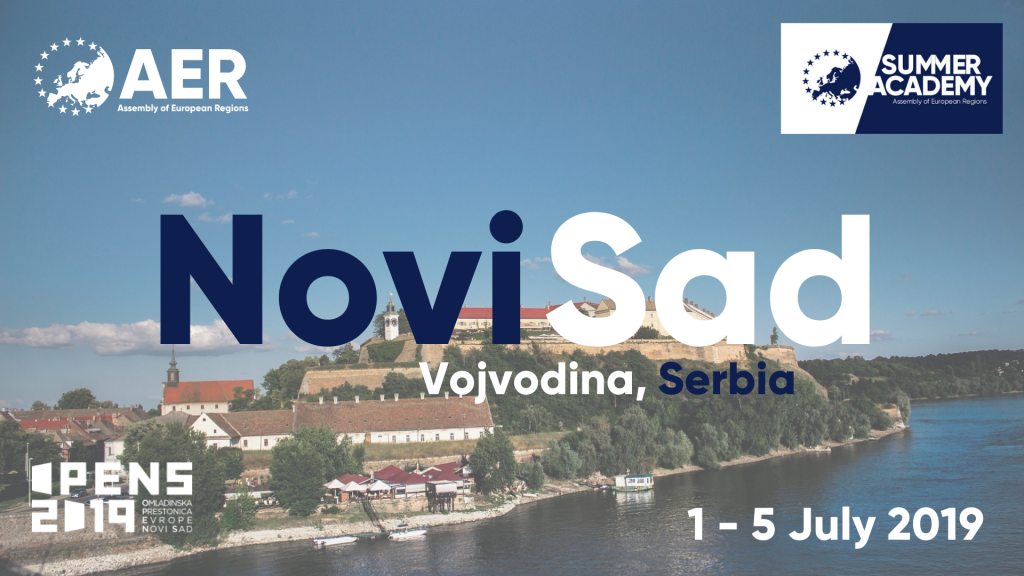 In early July, the BRC participated in the 2019 Summer Academy of the ARE in Novi Sad (Serbia). The capital of the Serbian province of Vojvodina, which is also the European Youth Capital for 2019, hosted the event with the collaboration of various other regions, including the Brussels-Capital Region, Flevoland (the Netherlands), Friuli-Venezia Giulia (Italy), Jönköping (Sweden), Maramures (Romania), Ostfold (Norway) and Zürich (Switzerland).
The Summer Academy aims to increase the involvement of young people in major issues on the European agenda. This year's theme was " Youth is Future, Youth is Europe". The Summer Academy was a huge success, with just under one hundred participants registering.
A Brussels workshop on the theme of the labour market
The workshops and presentations of this year's Summer Academy focused on the following challenges: environment, migration, fairness, the participation of young people in the political process and the labour market.
The BRC and its partner Smart chose to give a presentation on the latter topic, hosting a workshop about the different types of contracts on the labour market, the opportunities created by collaborative entrepreneurship or the current dynamics of the employment of young people in Europe.
The workshop was attended by many young people and was very well received by the political representatives. It enabled our region to highlight its presence in the interregional cooperation and its commitment to Europe's youth.
Sharing experiences
The BRC also had the opportunity to learn more about the experiences of other regions and the opinions of experts in various specific fields. It learnt more about a number of current European issues, which do not always receive a lot of media coverage, such as the migration of groups with disabilities or the management of toxic waste by companies under regional supervision.
In addition to the official programme, various events were organised to create networking opportunities for the participants.
Once again, the AER's Summer Academy was a huge success and the Brussels-Capital Region could consolidate its position as a proactive organising member, enabling all these positive synergies to flourish and prosper and ensuring that this platform for cultural, social and professional exchanges becomes even stronger.