Brussels International participated in the Western China International Fair and in Beijing Design Week
From 19 until 24 September 2018, Brussels International and HUB.Brussels/BIE participated in the 17th Western China International Fair in Chengdu, Sichuan. The fair, which attracts over 60,000 professionals every year, is the most important international trade show in Western China.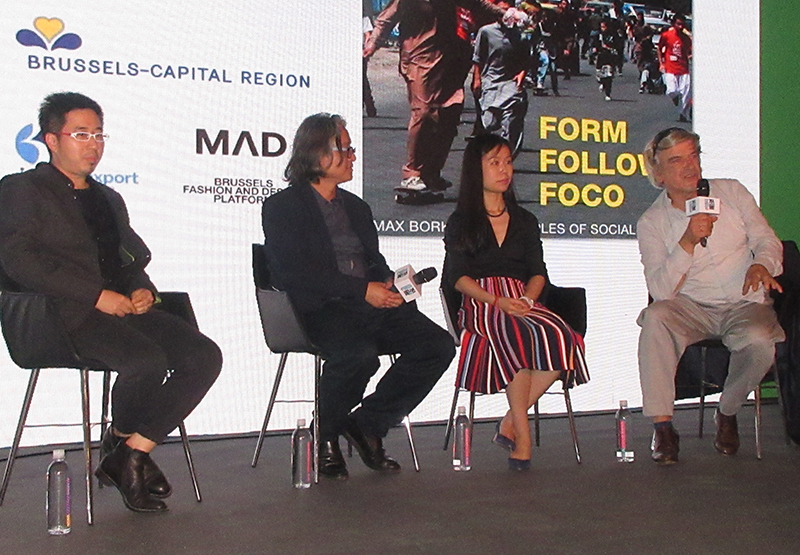 Panel of speakers during the "Now or Never. Future design will be social" seminar at 751 Design Park in Beijing.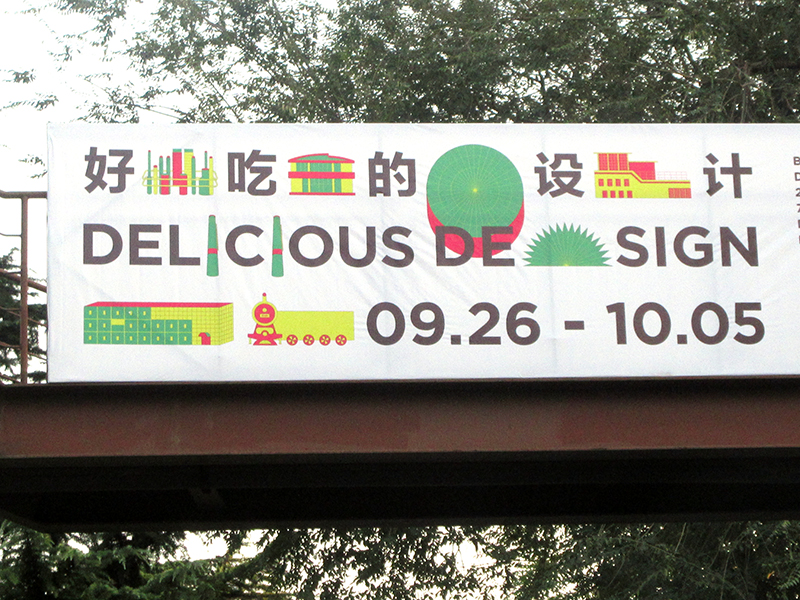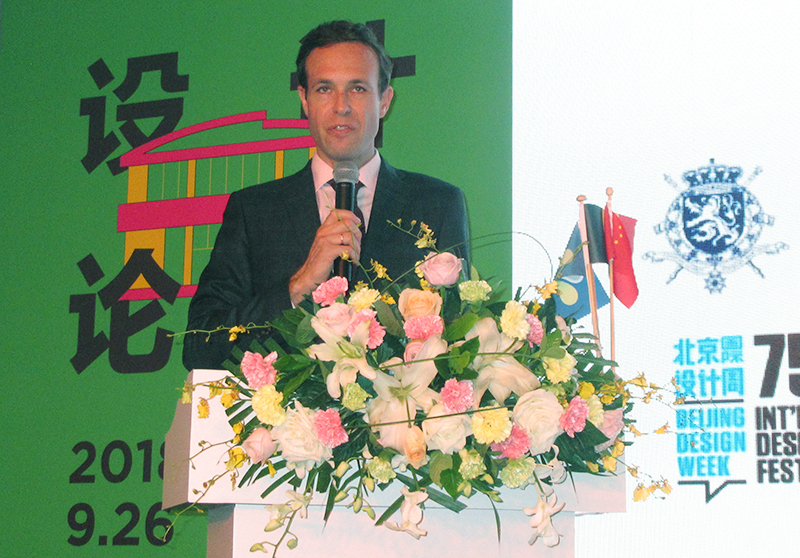 Opening speech of Eduard Van Kleunen, First Secretary at the Belgian Embassy in Beijing, during the social design seminar in the margin of Beijing Design Week.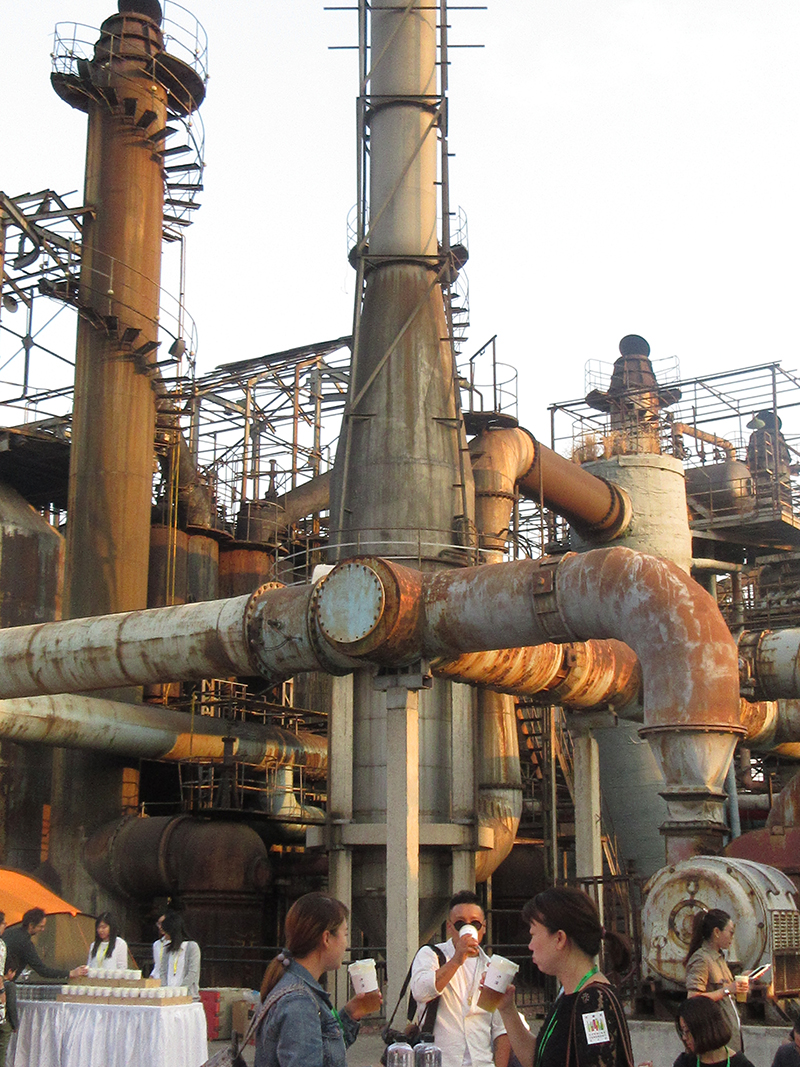 751 Design Park, where the Beijing Design Forum was held.
The Brussels stand was installed in the European pavilion, which was set up by EUPIC (EU Project Innovation Center). It was a huge success because of Choclito, a company that was founded by a former Volvo engineer, who moved to Chengdu, and his Chinese wife.
On 28 September, Brussels International hosted a seminar on social design in the framework of Beijing Design Week. Social design combines various disciplines, including design, architecture and urban planning. The design process must improve the well-being of (often vulnerable) people who live in the neighbourhoods and villages. In large, neighbourhood-wide projects, the design process thus focuses on eco-design principles, water management, social housing, passive and innovative construction techniques and so on.
MAD Brussels, the Brussels Fashion and Design platform, invited two Brussels experts, who specialise in social design, to the seminar. Max Borka has been a journalist and a design critic for over 30 years. Pierre Echard lectures in social design at the Institut Saint-Luc in Brussels. They discussed several social design practices in China as well as twenty projects around the world.
Stanley Lung of Turenscape (Beijing), Hui Wang of Urbanus Architects and Chen Jun of Stey (Beijing) represented China at the seminar.
Turenscape is known all over China for its work in water purification and water management. Its projects use natural alternatives to the construction of dams and water purification plants. Urbanus, meanwhile, works on the rehabilitation of abandoned industrial sites. Stey, finally, has developed a new type of housing, allowing the occupants to rent out their house to tourists, on the weekends for example, to cover half of their monthly rent.
The seminar, which was organised in the framework of the Design-Forum of 751 Design Park, in a former gas refinery, near the 798 Art Zone, was attended by a large audience of professionals. Brussels International hopes to organise more design-based activities during the 2019 Design Week, on the occasion of the 25th anniversary of our cooperation agreement with the City of Beijing.