Berlin interested in urban development and housing in the Brussels-Capital Region
On the 1st and 2nd of June 2017, Katrin Lompscher, a member of the Berlin Government responsible for Urban Development and Housing, was in Brussels to mark the 25th anniversary of our partnership.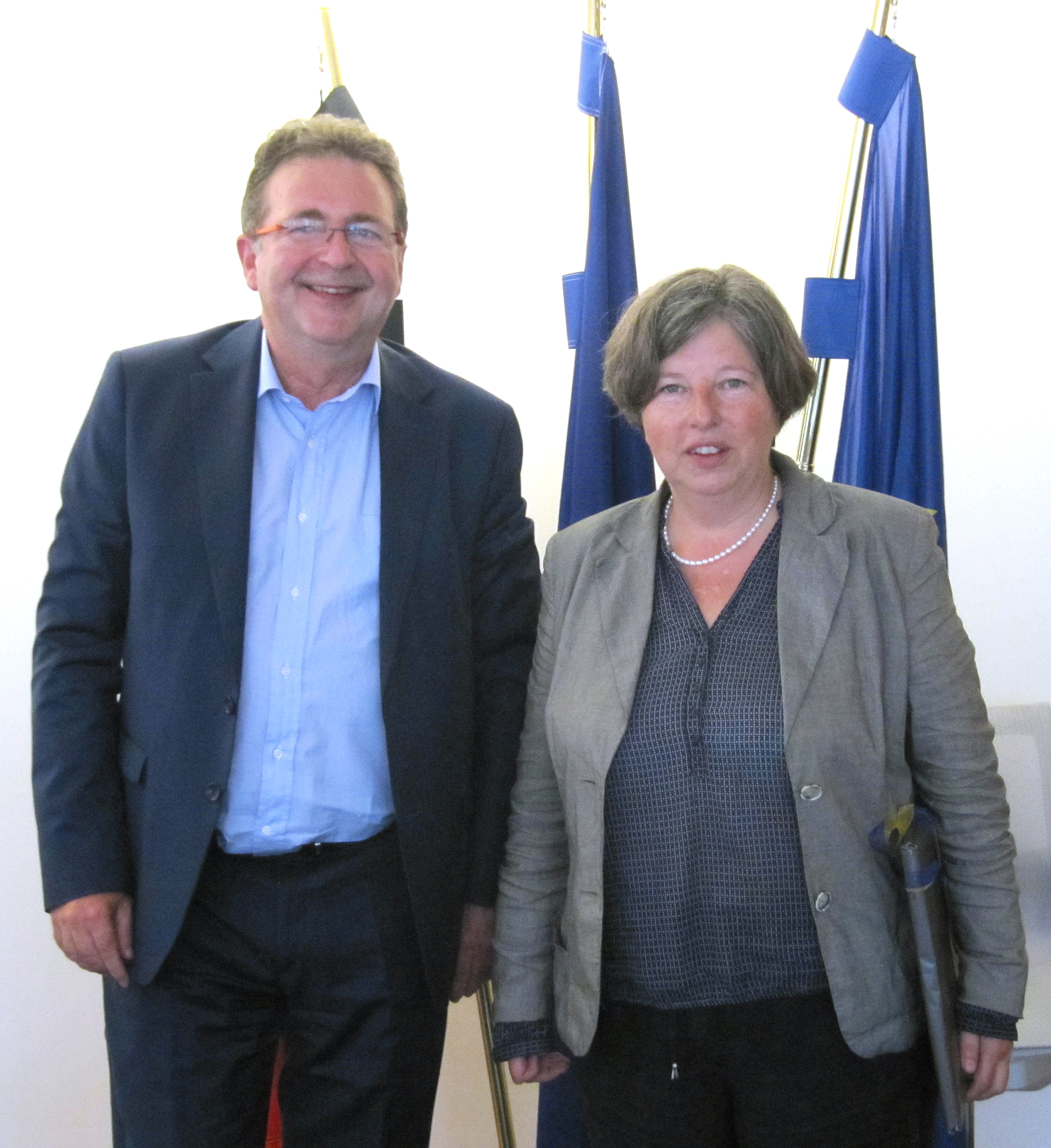 Minister-President Vervoort receives Katrin Lompscher, Berlin Senator in charge of urban development and housing.
During her visit to the Brussels-Capital Region (BCR), Senator (Regional Minister) Katrin Lompscher met with Minister-President Rudi Vervoort. Constructive dialogue between BCR and Berlin on issues of urban development will continue at the Brussels Days in the German capital in October 2017 and in Brussels during the year 2018.
The Housing component of the visit was dedicated to an information session on June 2nd  about the "5 Blocs" project for the Rempart des Moines, which will replace the towers with small residential units. The Berlin Senator then explored the Canal area in Brussels and Molenbeek.
25th Anniversary
On the 1st of  June, Berlin and Brussels celebrated the 25th anniversary of the 1992 signing of the cooperation agreement between the young BCR and the new Berlin, whose birth certificates both date back to 1989. On that occasion, the two entities concluded their very first international alliance. In addition to the festive events to be held during the Brussels Days in Berlin in October, this anniversary will also be celebrated by Berlin's first participation in the international village at the 'eat! BRUSSELS' festival, at the Parc de Bruxelles, on 7-10 September 2017 and various activities in the heart of Brussels during the first week of September.