The Brussels-Capital Region finalist in China
The Brussels-Capital Region was one of fifteen finalists in the running for the Guangzhou International Award for Urban Innovation, at the end of 2016.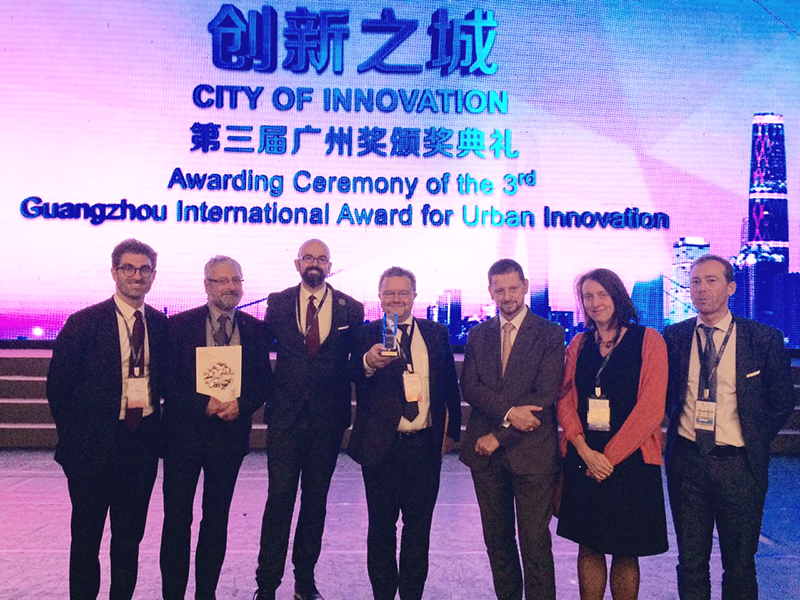 Mattias Debroyer, Economic and Trade Representative of the Brussels-Capital Region in Shanghai, Marc Renson, Citydev, Director of Site Management, Grants and External Missions, Alfredo Corbalan, Perspective Brussels, International and European Project Manager, Christian Lamouline, Secretary-General of the Brussels Regional Public Service, Joris Salden, Consul General of Belgium in Guangzhou, Sophie Willaumez, Brussels International, and Paul Thielemans, Abattoir, Public Relations and Events.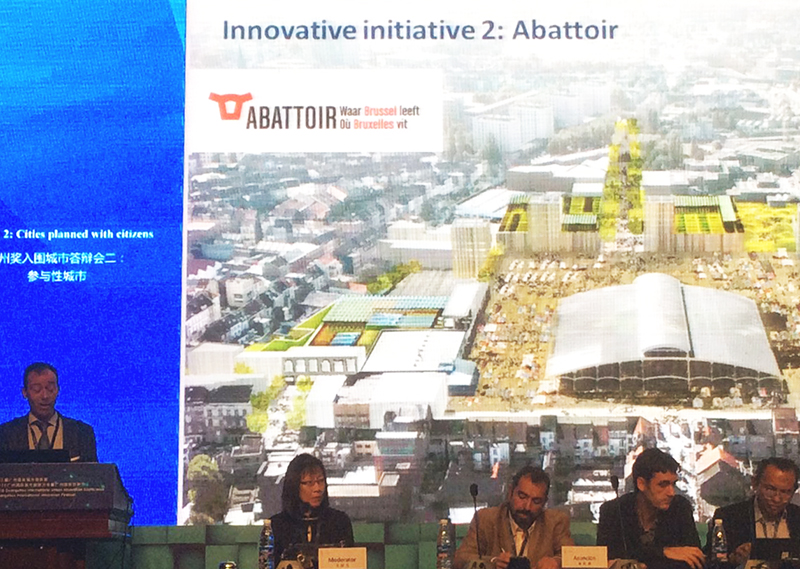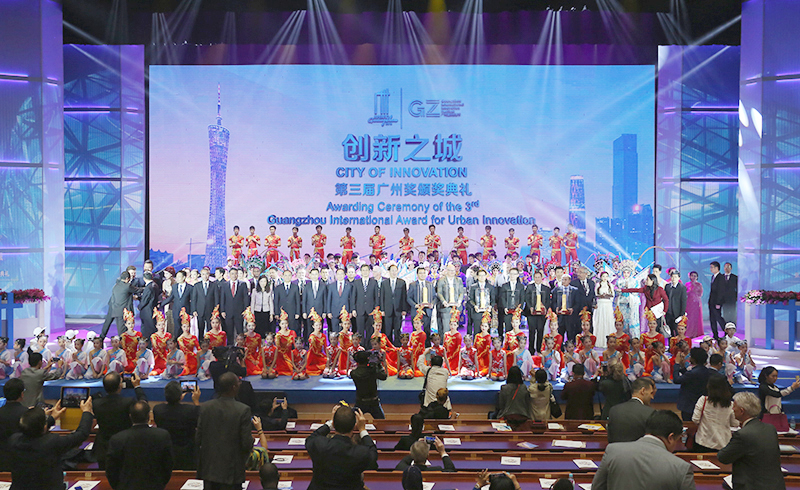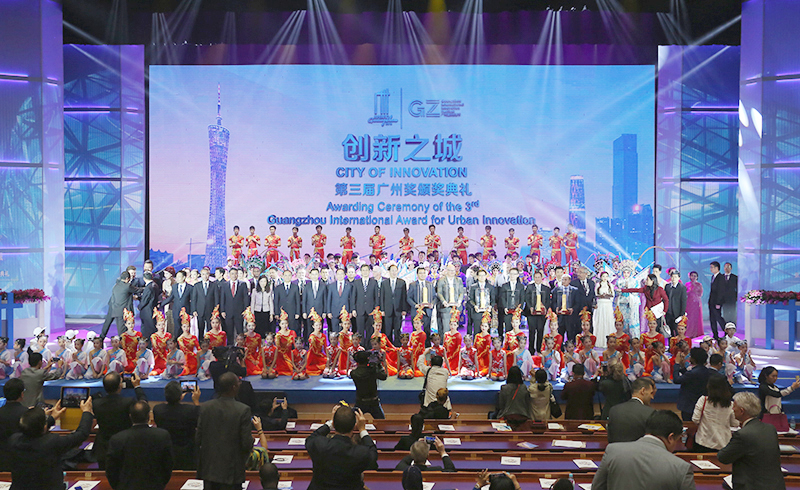 A total of 171 cities submitted 301 projects for the Guangzhou International Award for Urban Innovation, which was awarded on 7 December 2016 at the International Conference on Urban Innovation in Guangzhou (China). Only fifteen projects were selected as finalists.
They included three Brussels initiatives in the Canal Zone, proving the urban development policy of the Brussels-Capital Region and the many innovative interventions in this neighbourhood are internationally recognised.
The Brussels projects, which are co-funded by Europe and the Region and are all part of an urban renewal strategy for sustainable revitalisation and greater territorial cohesion.