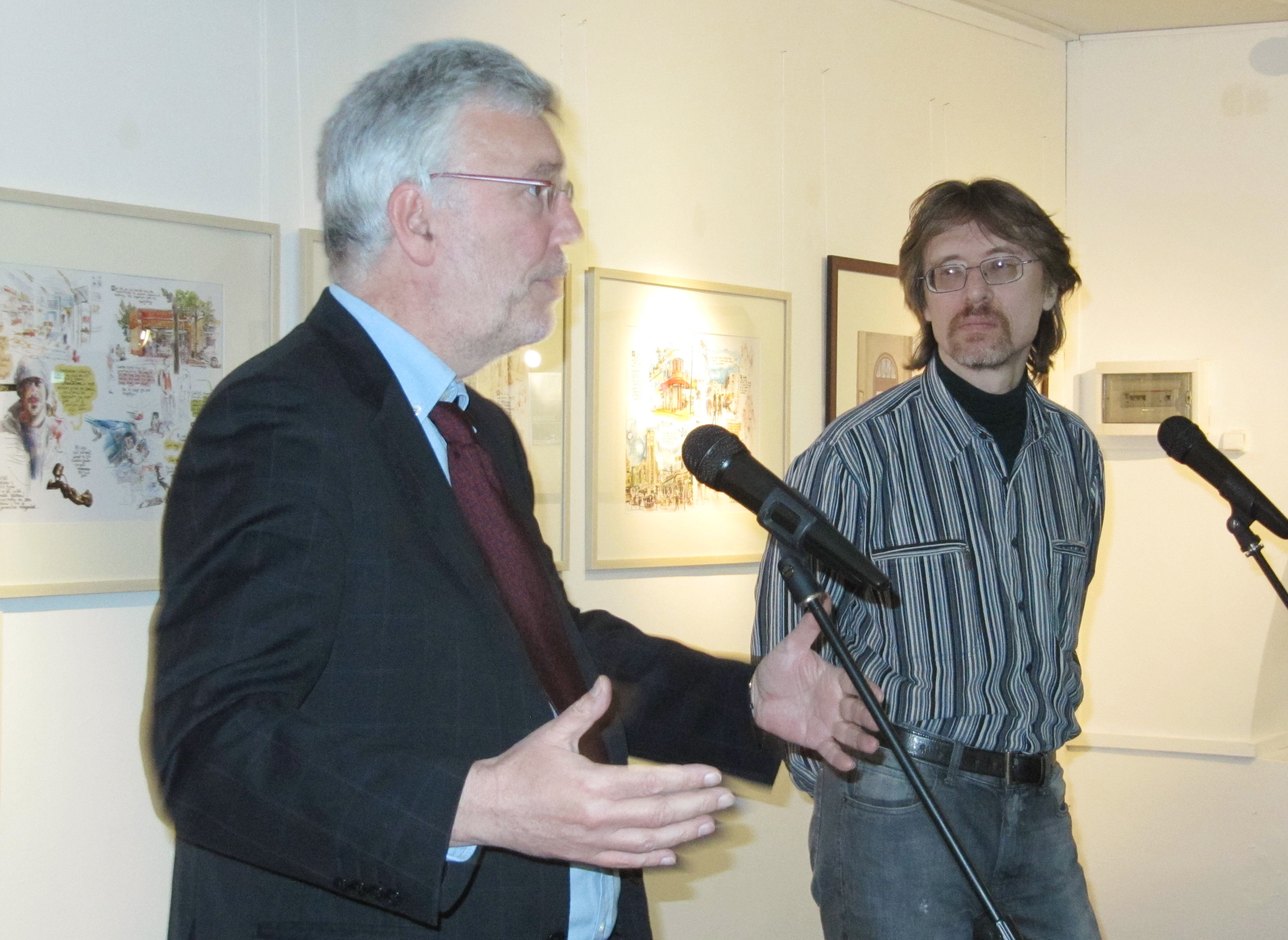 The annual KomMissia festival hosted a comic book exhibition by the Autrique House, organised in association with Brussels International, represented by a delegation in Moscow on this occasion.
Entitled "Kronikas", the exhibition was launched at the Moscow Museum by the Belgian Ambassador to Russia, Jean-Arthur Géribeau. Dedicated to UNESCO heritage in Havana, Algiers and Brussels, it notably honours the comic book artist François Schuiten. After its Moscow reception, the exhibition will visit Brussels as part of the Festival of Comics in Brussels on 1-3 September 2017, before it makes its way to the FIDBA Book Fair in Algiers in October.
Away from the exhibition, the Brussels International delegation also visited several Art Nouveau buildings in Moscow. The Scriabin Museum, home to various pieces of Belgian furniture, was on the agenda. Closer collaboration around this shared heritage is expected in the future.