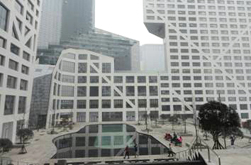 After Seoul last summer, two other major Asian cities, Gwangju and Chengdu, will be hosting the exhibition "WANDERLUST : A Never Ending Journey to the Other Side of the Hill" in early 2013. The exhibition is a showcase of the works of five great Brussels and Belgian contemporary artists: Marcel Broodthaers, Joëlle Tuerlinckx, Honoré d'O, Francis Alÿs and Panamarenko.
The Brussels-Capital Region mounted Wanderlust on the occasion of the International Expo in Yeosu in 2012, in partnership with the federal Belgian state and the Vrije Universiteit Brussel (VUB), the Free University of Brussels.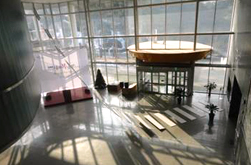 The exhibition was on display in the magical setting of the Artsonje Center in Seoul, from 22 June until 12 August 2012, and was a big success.
Yun Ik, the curator of the Gwangju Museum of Art, an impressive contemporary art museum, was so charmed by the exhibition that he insisted that it should visit his city, which is known throughout Asia for its Biennial. The exhibition opened on 17 January 2013, in the presence of the city's Mayor, the Belgian Ambassador to South Korea and the artists Joëlle Tuerlinckx and Honoré d'O.
On 31 March, Wanderlust will close in Gwangju to reopen in China, on 18 April, in Chengdu, the fascinating capital of the Province of Szechuan, which is developing at a frenetic pace. The third and final stage of the exhibition will take place against the elegant backdrop of the Museum Of Contemporary Art (MOCA), thanks to the enthusiasm of its curator, Lu Peng, an expert on Chinese contemporary art. An international conference, gathering artists and representatives of academia from Seoul, Gwangju, Chengdu and Brussels, will simultaneously be held on 19 and 20 April. A publication covering the three stages of Wanderlust, each with their own peculiarities, will mark the end of this exceptional run.
The small but elegant Wanderlust exhibition was developed by a professor of the Vrije Universiteit Brussel, Hans De Wolf, who is a contemporary art expert. Certain works, such as the "Pearl Necklace" by Honoré d'O (Photo), were specially created for the occasion.
Wanderlust, which is probably the most beautiful word in the German language, refers to the profound desire to leave the conventions of everyday life behind and explore new horizons. The desire to see whether the grass is greener on the other side is as old as humanity. In the early nineteenth century, it took on a whole new significance when the artists of German Romanticism incorporated this Wanderlust as a key concept in their struggle against the cold rational legacy of the Enlightenment.
What a splendid accomplishment for an exhibition with such an evocative name to have made this long journey between four cities, each so different yet so alike in the way they wish to decipher codes and discover other cultures and different ways of thinking!