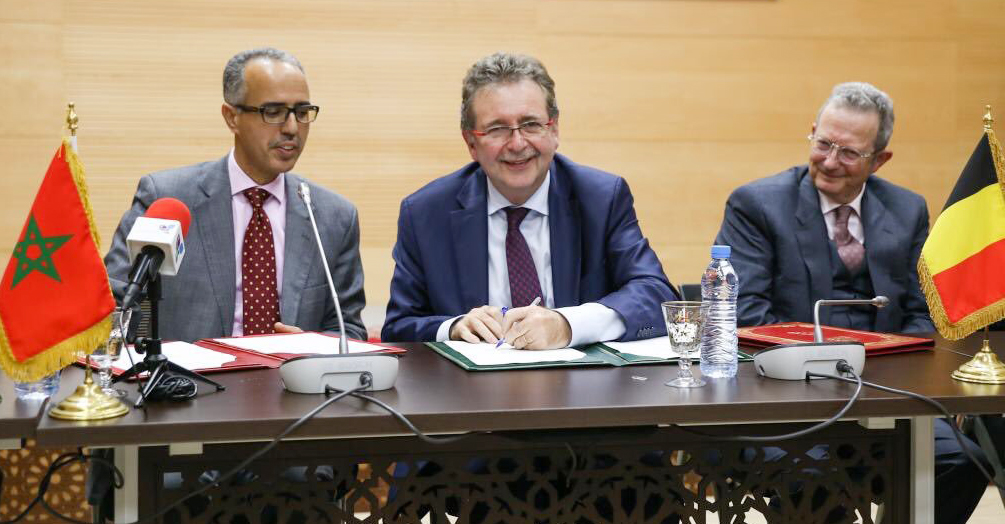 Brussels pupils meet with pupils from Rabat
The twelve Brussels pupils, from three different schools (the Victor Horta school in Evere, the Frans Fischer municipal technical institute in Schaerbeek and the Coovi school in Anderlecht), were accompanied by their teachers. They spent one week living and studying with the pupils of the Lycée Moulay Youssef in Rabat and their families. This exchange, which was jointly organised by the BCR and the RRSK, gave these young people an opportunity to discover a different culture, its traditions and its living conditions, in a spirit of tolerance and mutual respect.
"Don't walk in front of me. I may not follow. Don't walk behind me. I may not lead. Just walk beside me and be my friend." This quote by Albert Camus perfectly sums up the idea behind this activity-filled week, with cultural visits and debates on solidarity in the world, human rights, discrimination and migration.
The Brussels pupils will host their Rabat counterparts for one week in early April for a return visit, as a continuation of this intercultural exchange based on solidarity.
Increased bilateral cooperation in tourism, culture and employment
On 5 February 2019, the two regions concluded a special agreement strengthening their partnership in the fields of culture and tourism. The agreement, which was signed by the President of the RRSK and the Minister-President of the BCR, focuses on four areas: the accessibility and connectivity of the regions, the marketing and development of digitisation, skills training and tourism entrepreneurship.
Finally, the BCR and the RRSK also signed a memorandum of understanding, through ANAPEC (the Moroccan National Agency for the Promotion of Employment and Skills) and Actiris (the employment office of the Brussels-Capital Region), to promote employment. The agreement addresses three project pillars: developing exchanges of experiences and expertise, implementing a "Guarantee for Young People" and strengthening synergies between public employment services and the local economy.