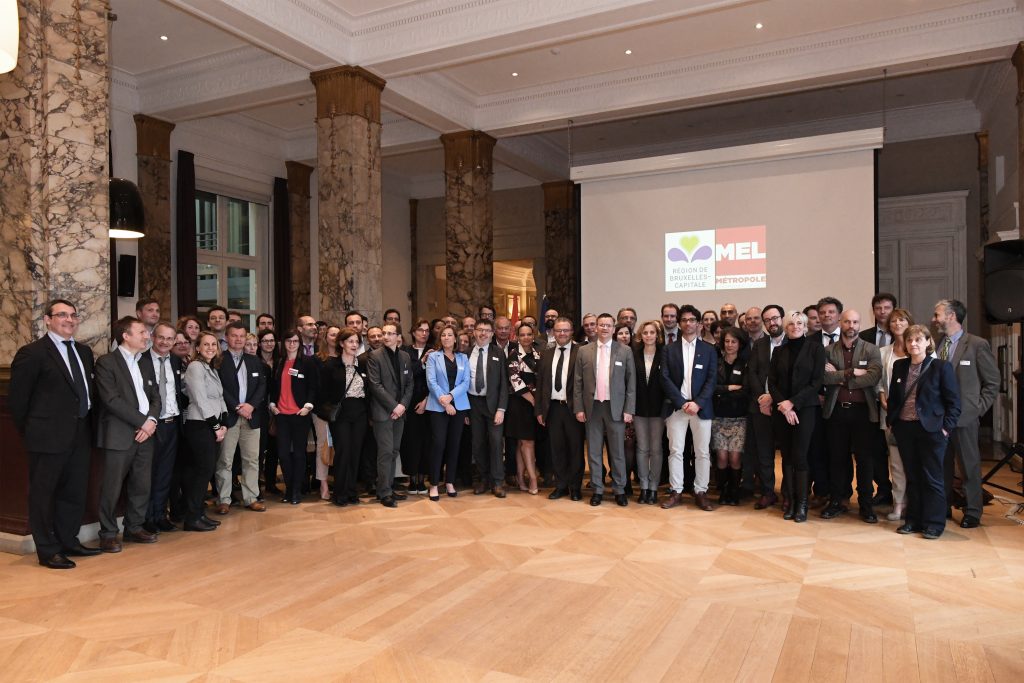 The mission of the Lille delegation was organised in the margin of the opening of a representative office of the MEL in Brussels. The delegation members were received by Christian Lamouline, the Secretary General of the Brussels Regional Public Service, and had the opportunity to meet with their Brussels counterparts.
The meeting stemmed from the joint desire of the Brussels authorities and the instances of the MEL to revive relations between both large neighbouring metropolises. The convivial exchange between colleagues was organised to define the framework for a future cooperation between the MEL and the BCR. This year, the MEL will also participate for the first time in the international village of the seventh eat ! BRUSSELS festival, from 6 until 9 September 2018.
The MEL (the former "Communauté urbaine de Lille") and the Brussels-Capital Region signed a cooperation agreement in 1996.