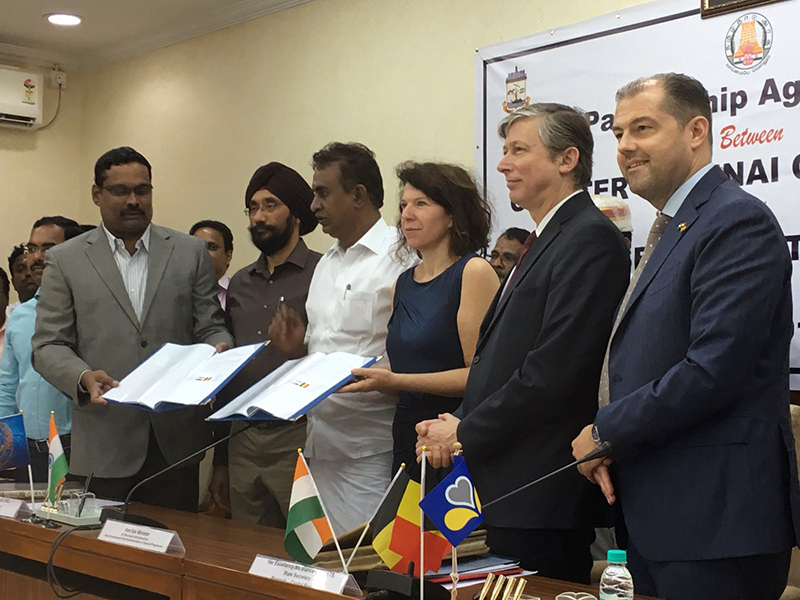 On 18 April 2018, State Secretary Bianca Debaets and Ramasamy Karthikeyan, the Commissioner and Special Officer of Devarayapuram, signed a cooperation agreement between the Brussels-Capital Region and the City of Chennai. This is the first such agreement to be signed based, on the "Development Cooperation" framework ordinance that was adopted in 2017.
The agreement provides for the opportunity to implement joint projects or support civil society or business initiatives, designed to improve the daily lives of the population of Chennai. At the same time, it will also serve to inspire Brussels in terms of innovative practices.
The scope of the cooperation covers such topics as urban planning, inclusive economic development, smart cities, the fight against global warming, and the empowerment of women. The Brussels delegation was composed of Bianca Debaets, the state secretary responsible for Development Cooperation, Christian Lamouline, the Secretary General of the Brussels Regional Public Service and Alin Teclu of Brussels International.